Rose Release Party - February 22nd @ FARMSHOP
3-6 p.m.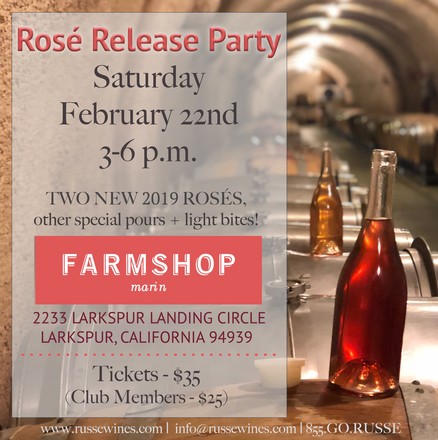 Join us in Larkspur (Marin County) for the release of our 2019 Rosés - that's right! TWO OF THEM.
We've rented out a fabulous event space in Farmshop Marin; light bites provided by their kitchen. Come taste, compare & contrast, mix & mingle, and hang out with the Russe team. Additional wines will be poured ;)
Recommendations:
If you're coming from SF, the San Francisco-Larkspur ferry drops you right across from Farmshop.
After our event, stay for dinner at Farmshop (a highly recommended dining experience).