Spring Hill Ranch
Vineyard Name: Spring Hill Ranch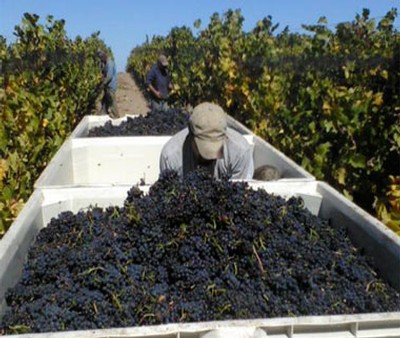 Location: 3 miles due west of Downtown Petaluma
Owner: Cabell Coursey
Varietals: Pinot Noir
Elevation: 450-475ft
Soil: Gravely Loam
Why we like Cabell:
Cabell purchased the vineyard from Karen London in 2017. Karen had planted and farmed the vineyard since 2005. Cabell has picked up the tradition of low yield farming that translates into complex wines.
Why we like the vineyard:
Being in the heart of the Petaluma Gap, the wind is key on this property. There is always a nice breeze and a lot of sun on the flat, gently sloping property. The UV and wind keep the berries small and the skins thick, creating some of our most complex Pinots with fine tannis.
Animal Friends:
None other than a herd of Scottish Highland and Waygu cattle, and some chickens and roosters that roam free.

Montagne Russe Wines Produced:
2015 Spring Hill Ranch Pinot Noir - 95 Points, Robert Parker; 93 Points, James Suckling
2016 Spring Hill Ranch Pinot Noir - 93+ Points, Robert Parker; 93 Points, James Suckling
2017 Spring Hill Ranch Pinot Noir - 93 Points, James Suckling; Double Gold, SF Chronicle
2018 Spring Hill Ranch Pinot Noir - Double Gold, SF Chronicle