UPCOMING EVENTS
December 2022
Holiday Bazaar
11:00 AM to 5:00 PM
Sat, Dec 3, 2022 - Sun, Dec 4, 2022
Venue:
Bacchus Landing | 14210 Bacchus Landing Way, Healdsburg, CA 95448
----------------------------------------
A two-day holiday bazaar at Bacchus Landing with gift ideas for every member of your family, friends, and coworkers. We will host 15-20 different local retailers and artisans showcasing holiday gift ideas, including apparel, books, games, decorative household items, artisanal foods, wine gift packs, and much more. Wine to enjoy while visitors are shopping will be available for purchase from the wineries at Bacchus Landing. No reservations are necessary. Live music in the piazza both days.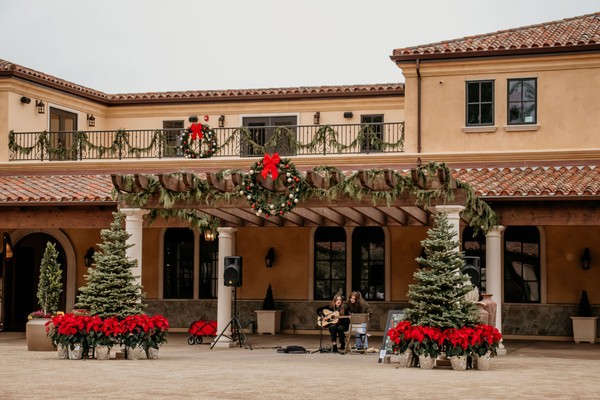 Back to the 80's - A Wine Party!
11:00 AM to 4:00 PM
Sat, Dec 10, 2022
Venue:
Montagne Russe Tasting Room: 14210 Bacchus Landing Way, Suite 101, Healdsburg
---------------------------------
We are taking it back to the 80's to spice up this holiday season. Kevin will be spinning 80's records all day. Come dressed in your favorite 80's get-up; there will be a prize for the best outfit. Tickets are $35/person, which includes a full tasting of some of our current and library wines, as well as 80's inspired hors d'oeuvres. $20 per ticket for club members.
Purchase Tickets HERE.