BirchBark Blog
---
Montagne Russe has partnered with the BirchBark Foundation - a volunteer veterinary group that helps pets and their families of Monterey and Santa Cruz counties thorugh medical crises.
Our BirchBark Pinot Noirs donate 10% of every bottle sale to benefit the BirchBark Foundation. Life is a roller coaster, and we understand that it has its ups and downs. Montagne Russe is proud to support our furry-friends that are alwasy there for us with unconditional love.
"BirchBark Foundation is built on the spirit of community and the generosity of our donors. Our friends and supporters have saved the lives of many loved pets over the years and continue to help keep pets healthy and in their loving homes."
- BirchBark Foundation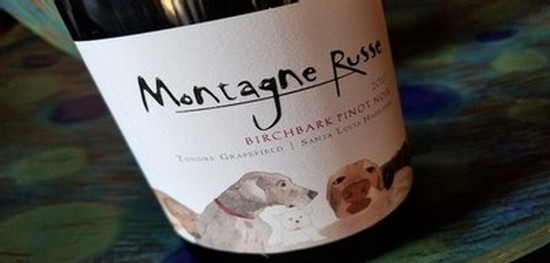 ---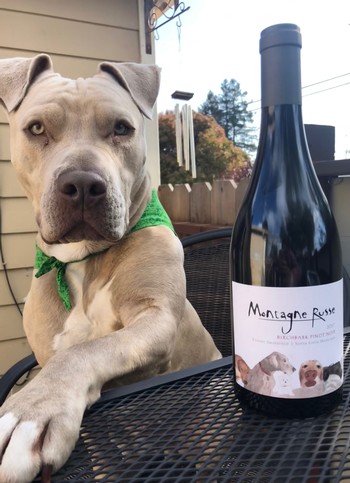 About the Wine
Our 2016 and 2017 BirchBark Pinot Noirs are in tribute to the BirchBark Foundation. We use Santa Lucia Highland's high-quality Tondre Grapefieild grapes to create a beautifully rich Pinot Noir - with notes of stewed strawberries, and hints of cola and Christmas spices.While it's a one man show on its own, the BirchBark Pinot is the perfect accompaniment to roast fowl and other game birds. >>> Buy
HERE
!
New Campaign!
We have created a new campaign called BirchBark Wednesday, where Montagne Russe's Instagram features YOUR dog(s) "posed" next to a bottle of our BirchBark Pinot Noir. This campaign is meant to push the support of the BirchBark Foundation, while celebrating the amazing dogs that make our lives that much better.
Wine + Dogs... what could be better?
Send us a photo of your dog next to a bottle of our Birch Bark Pinot Noir >>> info@russewines.com
---
More About the Birch Bark Foundation
Success Stories:
Cody the Cattle Dog -

Cody's family had spent much of the last 9 months with their infant son in the hospital. While they were with their baby, their young Cattle dog, Cody got out of the back yard and was hit by a car, breaking his leg. The family could not afford the surgery to pay for Cody's full recovery; so they turned to BirchBark. Thanks to donations by our supporters, we were able to get Cody the help he needed and the Mitchell's baby will soon have a healthy pup to come home to.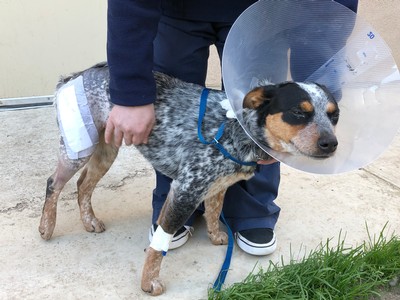 Mo the Golden Retriever -
Mo was always there for Olivia Weber all throughout her healing process; so when Olivia found Mo in need of an expensive procedure and she couldn't afford it - she reached out to the BirchBark Foundation...
If you want to give a full and direct donation to the BirchBark Foundation:
---
Our BirchBark Support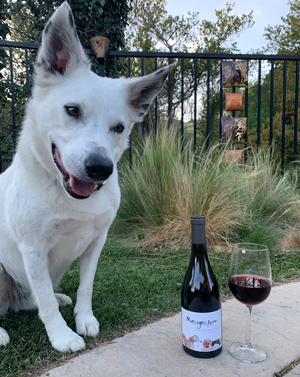 Thank you Cody the Border Collie from Salinas, CA!
---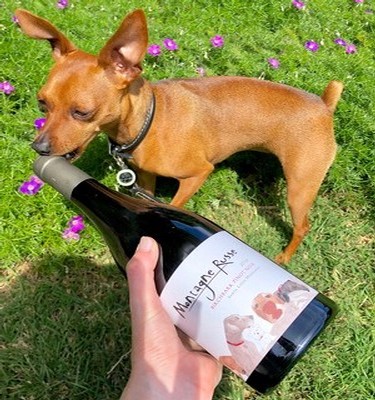 Thank you Mini the Miniature Pinscher from Tiburon, CA!
---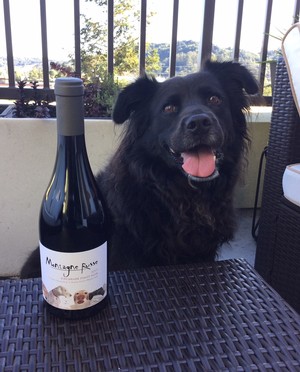 Thank you Reesa the rescue Australian Shephard mix from Corte Madera, CA!
---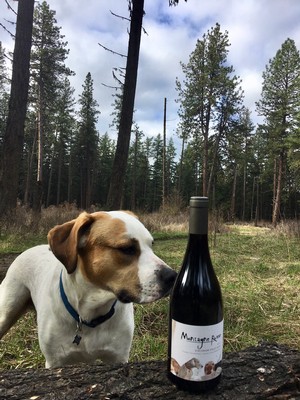 Thank you Wally the rescue Beagle/Pit mix from Coeur d'Alene, ID!
---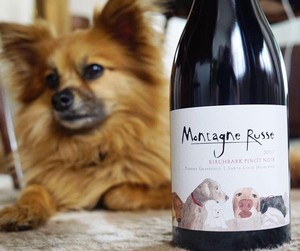 Thank you Minion the Pomeranian from Chicago, IL!
---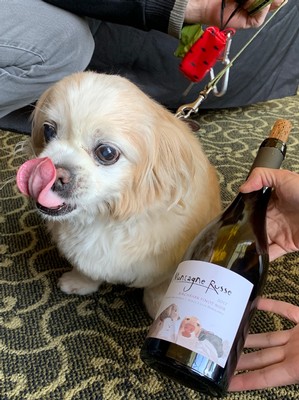 Thank you Fivo the Tibetan Spaniel from San Francisco, CA!
---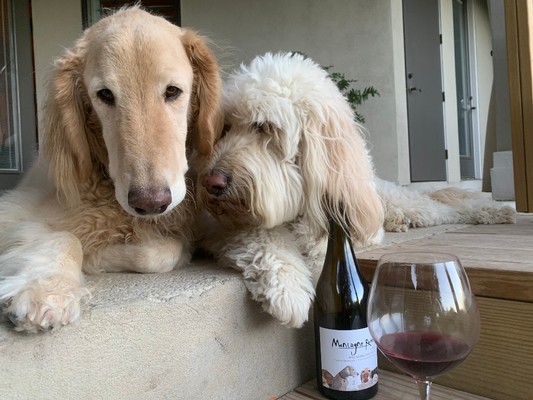 Thank you Rocco and Ruby Tuesday!
"Born together...plotting together. Always. These critters from the same litter are inseparable and as crafty as they are cute. Rocco and Ruby Tuesday (like the song, not the airport/strip mall staple). Thank you for doing awesome things for our four legged loves and our pallets too." -Kristine Cracknell, pet owner
---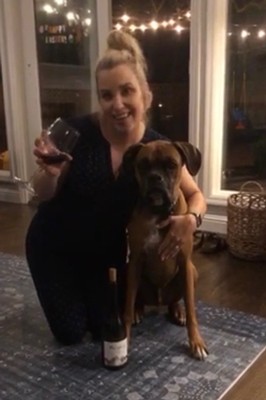 Thank you Charlie the Boxer, and his mom Jennie!
---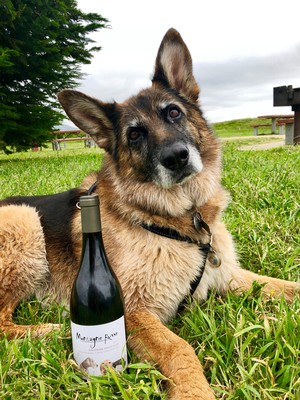 Thank you Melissa the German Shephard from San Francisco!
---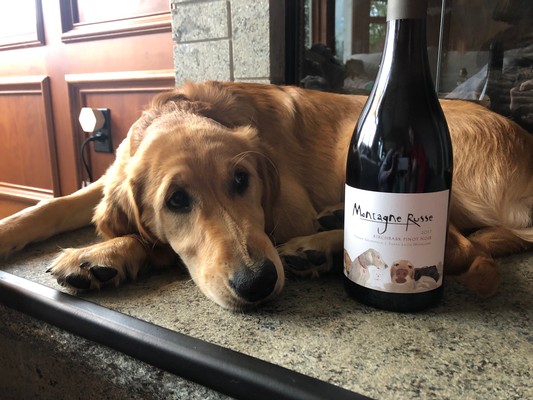 Thank you Charley the Golden Retriever from Bellevue, WA!
---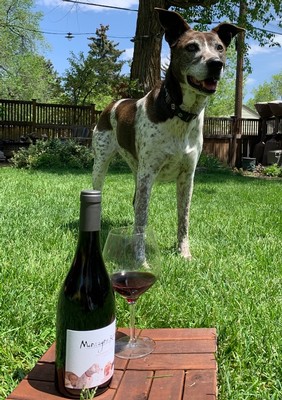 Thank you Stella the German Shorthair from Boulder, CO!
---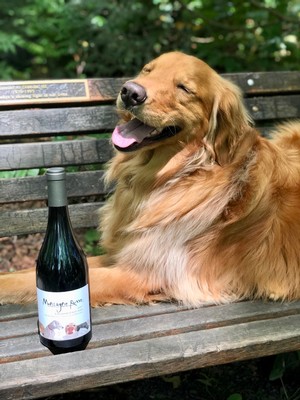 Thank you Cooper the Golden Retriever in Portland, Oregon! We love that smile!!
---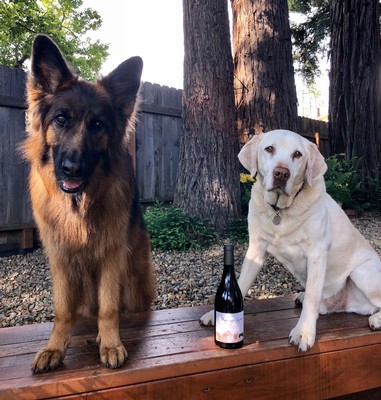 Thank you Sydney the German Shepherd and Jake the Labrador from Santa Rosa, CA!
---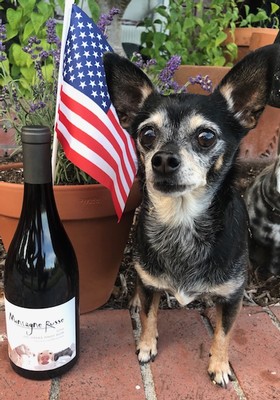 Thank you Roxy the Chihuahua from Sonoma, California! What a little patriot!
---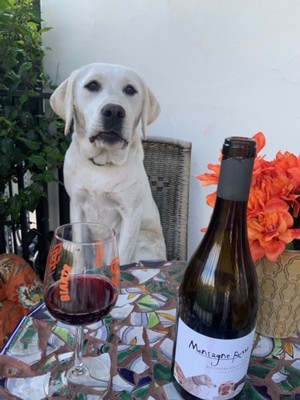 Thank you Kesha the Labrador from Santa Cruz, California!
"4th of July BBQ significantly improved by Birchbark Pinot!" -Merrianne, owner
---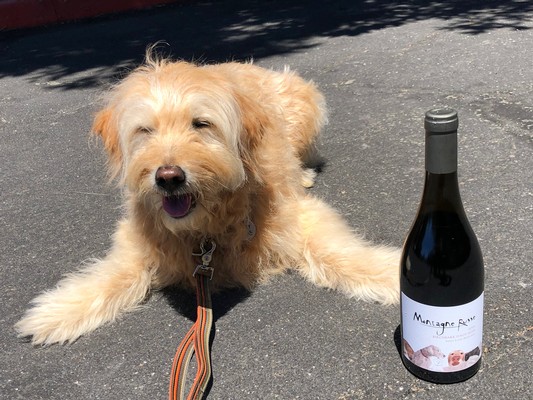 Thank you Fern the Golden Doodle from Tiburon, CA!
---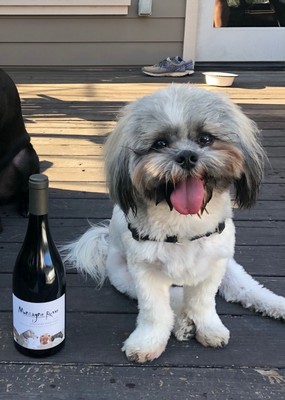 Thank you Remy the Shih Tzu from San Francisco!
---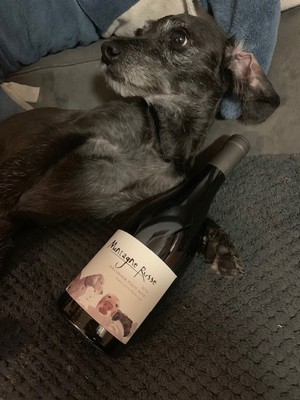 Thank you Andy the dachshund/ terrier mix from San Francisco!
---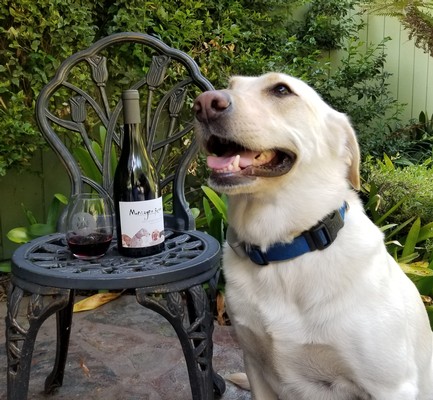 Thank you Taidy the Labrador from Penn Valley, California!
---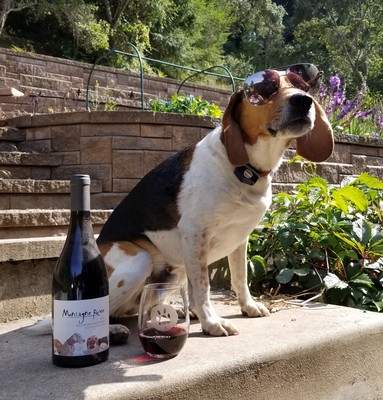 Thank you to this little stud Beagle from Watsonville, California! ... name to be found out.