BirchBark Customization Fee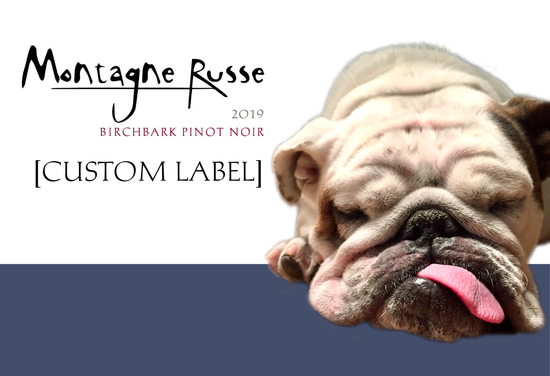 The Process is Simple!
Add the customization fee to your cart, then add as many bottle of custom label BirchBark Pinot Noir to your cart.
At check out, select "Pickup at the Tasting Room", or enter your shipping information.
After you complete your order, we will be in touch shortly after to collect an image from you to get started!
Send us a clear, quality photo of the animal(s)/person you'd like on the label.

We'll also need a catchy Label Name for the wine.

We will email you a proof label, and upon your approval, we then print and apply them to your very own BirchBark Pinot Noirs.