Pinot Noir Blending Experience
| | |
| --- | --- |
| Date: | Mon, Jun 1, 2020 - Mon, Aug 31, 2020 |
| Venue: | Virtual - ZOOM |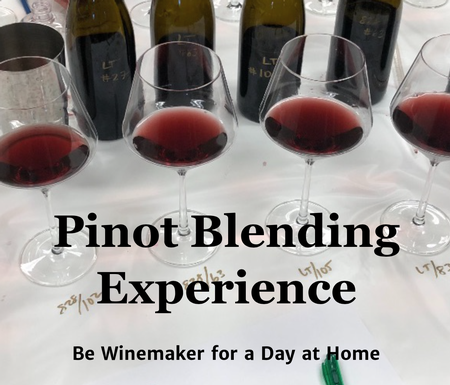 Share this experience with your friends and/or family! 1-6+ people can share the same Blending Kit to create their very own "Custom Cuvee" for the group. Whatever blend your group decides on, Kevin will take the "formula", and come September when it's time to bottle, he will custom bottle your blend!
$395 for 6 Custom Bottles OR $595 for 12 Custom Bottles
+ 90 Minute Virtual Blending Session with Kevin

What your Kit will include:

Beakers, graduated cylinders, and all the tools a wine maker would use to blend a wine! You will also receive 500 mL barrel samples of:
Spring Hill Ranch
Black Knight (Dragon's Back)
Roberts Road
Terra De Promissio
Kevin and your group will blend online for 90 mins. Your personal Pinot Noir will be shipped you in September*!

*Standard rate shipping will apply to cover September's shipment.
Click HERE to purchase.