The BBQ Bundle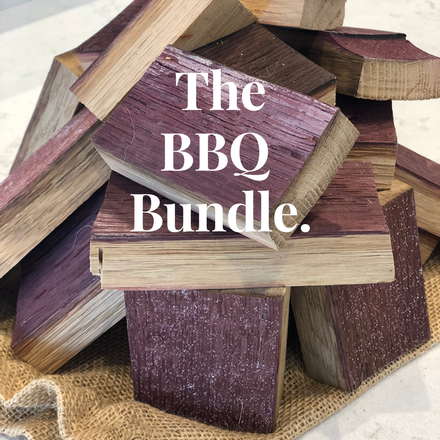 3 Bottles of our 2017 Claire Obscure Cabernet Sauvignon ($255 Value)
Your personal Coravin Pivot System ($100 Value)
1 burlap bag of BBQ Smoking Blocks (made from our very first French Oak barrel from 2015)
Plus FREE SHIPPING!
A $400+ value for only $299!!!
This new model of Coravin allows you to "pivot" between bottles seamlessly! You pull the cork out of your wine like you normally would, then pop in one of the Pivot stoppers, and now your Pivot device can enter and exit the bottle with ease, preserving the remaining bottle for up to 4 weeks, ensuring the last glass is just as amazing as the first.
The Coravin System includes (1) Pivot Device, (2) Pivot Stoppers, and (1) Coravin Argon Capsule. Learn more here.
*Club Discounts Applicable.