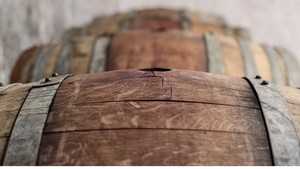 In order to fund our brand new tasting room, we created our top-tier wine club - The Founder's Barrel. To join the club, you purchase one special case of wine... and with it comes insane benefits. Each year you can "re-up", getting the new vintage and your VIP benefits.
Each year Kevin makes one barrel of awesomeness - exclusive to Founders.
You have the option of taking a case of the current 2019 Napa Valley Petit Verdot/ Cabernet Franc blend, or the 2021 Gap's Crown Pinot Noir that will be released Fall 2022. Expect black raspberry and espresso in this beautifully cohesive Pinot Noir that comes from the esteemed Gap's Crown Vineyard of the Petaluma Gap.
$999 for Giant Dipper/Matterhorn/Goliath Club Members
$1,099 for Non-Members
35 Available

$999/$1099 gets you the case of wine, and all of the Founders Benefits.

Founder's Benefits Include:
- Two complimentary tickets to our catered four-course Harvest Celebration Dinner ($300 Value). This October 21, 2023 event is exclusive to our Owners & Founders.
- 25% discount on all of our wines (including Library).
- Free shipping anywhere within the continental US.
- Unlimited tastings in the tasting room, including complimentary tastings in our wine caves of Petaluma.
- Four complimentary tickets to our Spring and Fall Release Parties.
- Upgraded hand-blown Zieher glassware when you visit us in the tasting room.
- We'll purchase the vinyl album of your choice to play at the tasting room whenever you visit.
- Extend ALL of your benefits to your friends when they visit us.